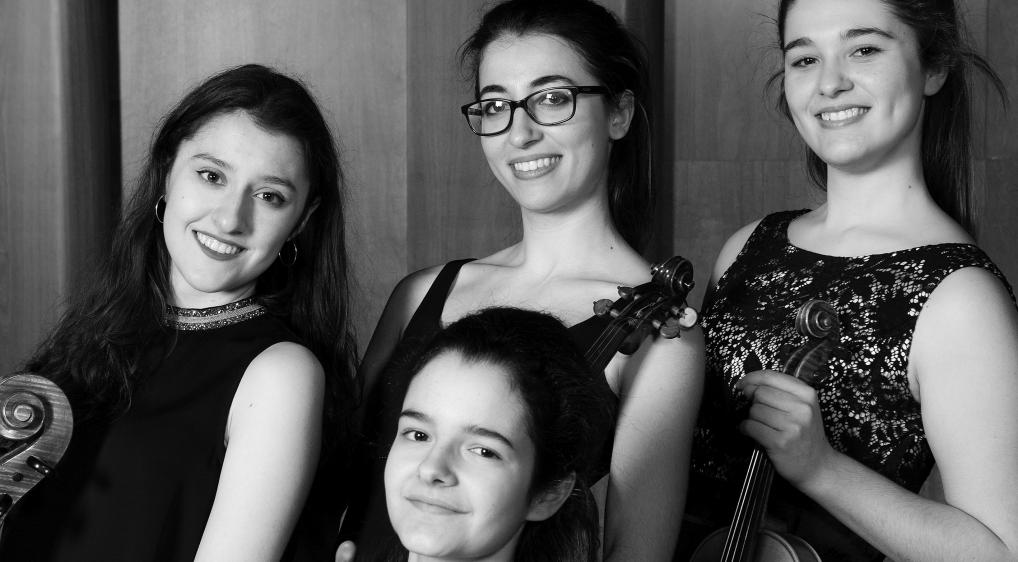 Cuarteto Óscar Esplá de Asisa
---
Established in 2016 at the Reina Sofía School of Music, the Asisa Óscar Esplá Quartet made its debut at the San Fernando Royal Academy of Fine Artes in 2007.
It has performed in several venues, including the theatres of Burgos, Alicante, Calderón, Victoria Eugenia in San Sebastián, Casa de Salinas in Seville, Casino Mercantil of Zaragoza, auditoriums of Barcelona and the Alfredo Kraus in the Canary Islands, Palacio de las Artes Reina Sofía in Valencia, Capilla de San Gregorio in Valladolid, Fundación Lázaro Galdiano, Teatro Real; Palencia, Lugo's Museum Lázaro Galdiano, Pamplona's Palacio del Condestable and Prague's Martinu Hall within the AIE Cycle Ruta Clásicos. In 2012 the Quartet recorded a CD for Asisa including works of Dvořák, Brahms and Piazzolla. The Quartet was awarded the EMCY Prize in 2019 by the European Union of Music Competition for Youth at the 94th Young Musicians of Spain Competition, and in 2019 and 2020 the Quartet received the Mention to the most outstanding ensemble within the category of string quartets.
The Asisa Óscar Esplá Quartet studies under the guidance of professor Heime Müller.