The Academy for Impact Through Music (AIM) is an innovation lab for changemakers tackling social inequality through music education. AIM is committed to improving the art of teaching, catalysing transformational leadership and surfacing and sharing promising practices in the field of music for social action, so that young people can empower themselves in life. AIM is a charitable foundation recently initiated by the Hilti Foundation, which has been supporting the international music for social action field for nearly a decade.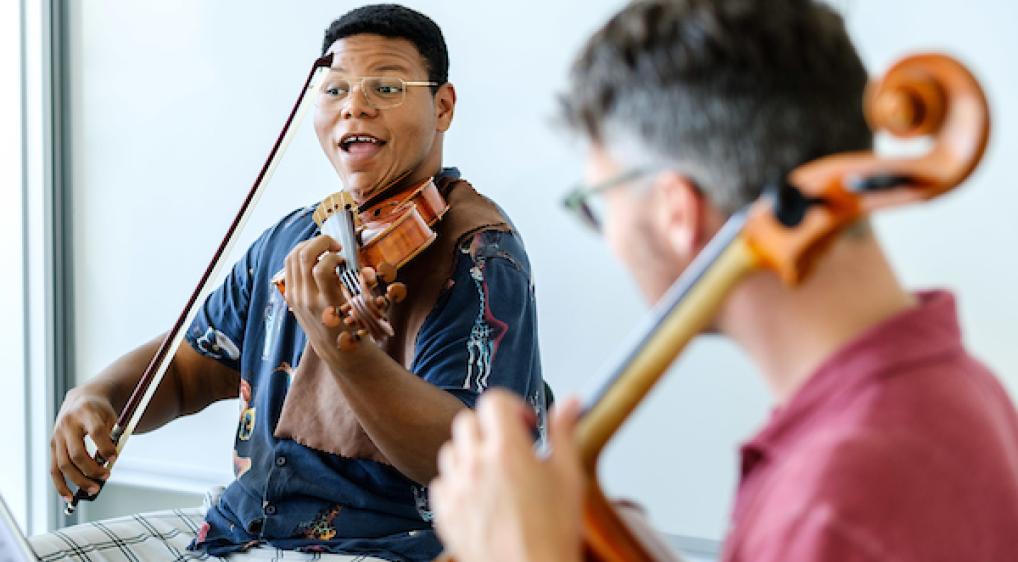 How is the School involved?
Among the dozens of participants in the Firebird programme, several alumni of the School have been lucky enough to be selected to develop their own projects: Samuel David Palomino Kingjler (viola), Zabdiel Hernández Sánchez (violin), Susana Rivero Cangas (double bass), Aglaya González (viola) and Clara Marimon Climent (horn).
Enriching the Reina Sofía School of Music collaboration with AIM, Julia Sánchez sits on the AIM strategic board, contributing the knowledge and experience of more than 30 years supporting the most talented young musicians in their personal and artistic development, as well as bringing the best music to all audiences.
The Hilti Foundation is a philanthropic non-profit organisation (based in Liechtenstein) which has been committed to supporting community arts around the world for more than a decade, including the global field of "music for social action". The creation of AIM is a response to the field's great potential to enable transformative learning. It is also a response to a need for effective collective advances in teaching and learning, evidence of impact and intentional programme design, so that we can maximise our contribution to educational equity and youth empowerment.