The headquarters of the Reina Sofia School of Music is situated in the Plaza de Oriente square, an elite location in the historic centre of Madrid, near the Royal Palace and the Royal Theatre.
The building, designed by the architect Miguel de Oriol e Ybarra and inaugurated in 2008 by H.M. the Queen Doña Sofia, was built on a site transferred by Madrid City Council and has 5,000 square metres featuring classrooms, rehearsal rooms, library, music library, archives (link), areas for teachers and students, offices as well as meeting spaces and a concert hall: the Sony Auditorium, with seating capacity for 351 people.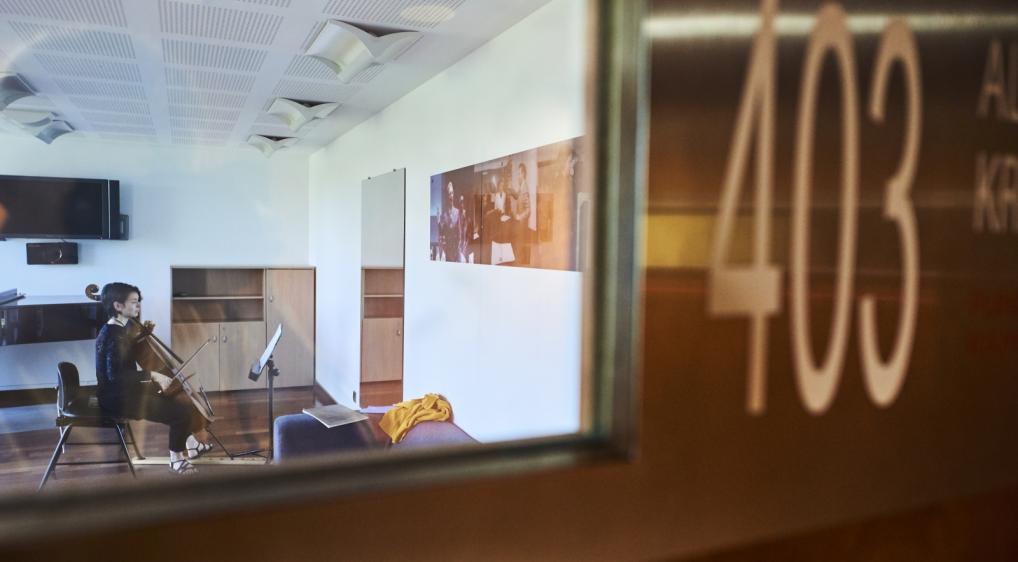 The building is designed to accommodate a centre for high-level musical training, based on criteria of comfort, accessibility and modernity. The space for academic activity has more than 25 booths and 20 classrooms, equipped with all the necessary materials and technological complements, and where the classes and rehearsals from the different departments are developed. In addition, from Monday to Sunday from 8:00am to midnight, students can reserve spaces for study, practice and rehearsals, both individually and as groups. All space management and class scheduling is digitized through the Asimut application, used by the world's leading music schools.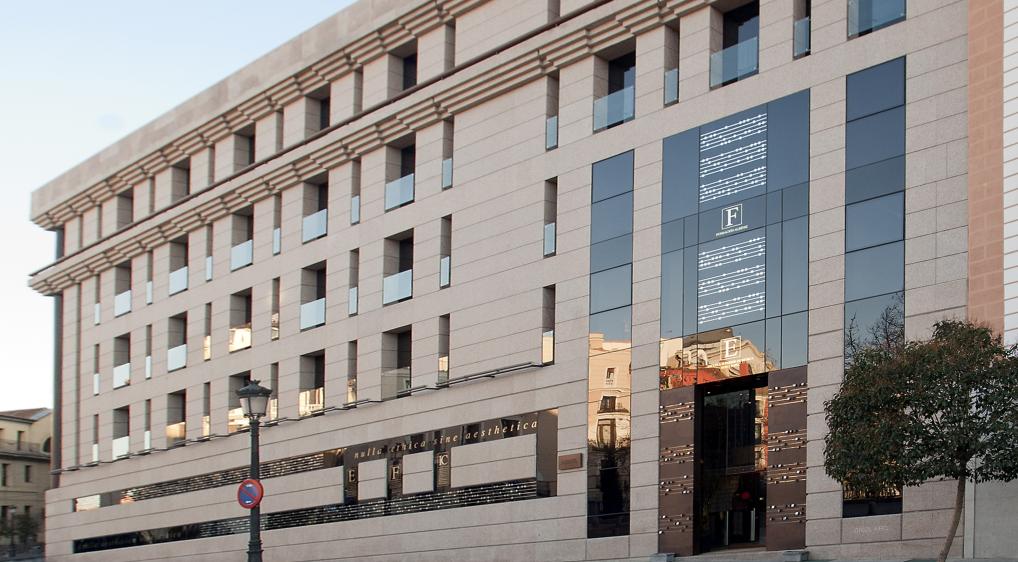 The headquarters of the School is harmoniously integrated with its surroundings in the Plaza de Oriente, whose remodelling was also done by Miguel de Oriol e Ybarra and stands out for the use of large glass panels on the façade that allow natural light to permeate the interior and offer magnificent views of the Square.
GENERAL
Ayuntamiento de Madrid
Comunidad de Madrid
Constructora San José
Ferrovial
Fundación Albéniz
Fundación Marcelino Botín
Iberdrola
Ministerio de Cultura-Instituto
Nacional de las Artes
Escénicas y de la Música
INAEM
Ministerio de Fomento
AUDITORIUM
CLASSROOMS
Banco Santander
Fundación Ramón Areces
Telefónica
SALA MECENAS