Throughout its history, the Reina Sofía School of Music has created various awards and distinctions to reward the work of different personalities of international relevance in the academic field of music. H.M. Queen Sofía personally presents all the awards at the closing ceremonies of the school year or at other ceremonies held for this purpose.
In 1999, the Reina Sofía School of Music created the «Yehudi Menuhin Prize for Integration of the Arts and Education», a pioneering initiative among music awards in Spain. This prize is designed to recognise the work of great musicians from any country who have also stood out in the field of musical education.
This award honours the memory of the great master Yehudi Menuhin who, in addition to being an extraordinary violinist and conductor, generously got involved with his school in Surrey (England) as well as with other educational initiatives, such as at the Reina Sofía School, where he was a consultant and one of the most renowned collaborators.
Candidates for this award must be people of accredited international prestige in their artistic career as well as in musical training. They must be considered both artists and teachers.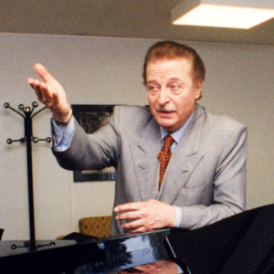 Alfredo Kraus
1999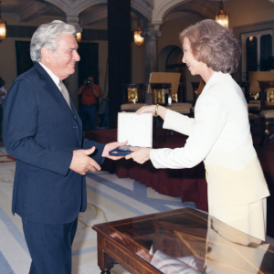 Piero Farulli
2000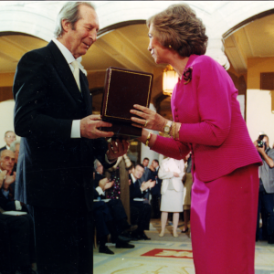 Carlo Maria Giulini
2001
Sir Colin Davis
2002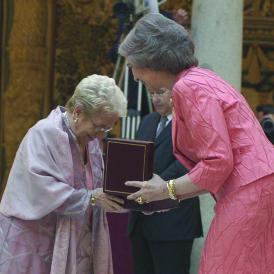 Alicia de Larrocha
2004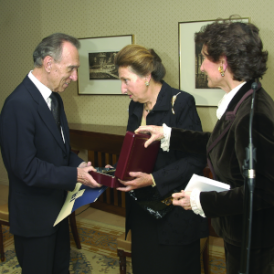 Claudio Abbado
2006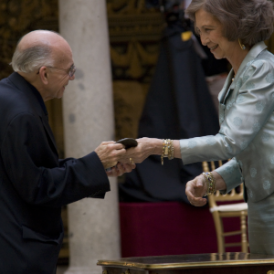 José Antonio Abreu
2008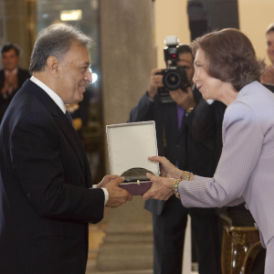 Zubin Mehta
2010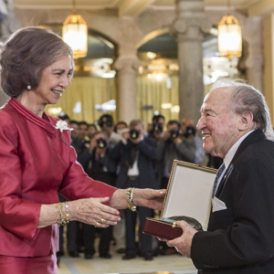 Menahem Pressler
2012
Teresa Berganza
2014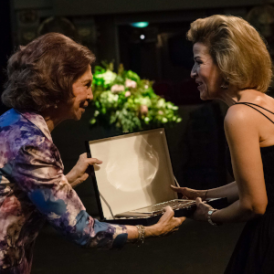 Anne-Sophie Mutter
2016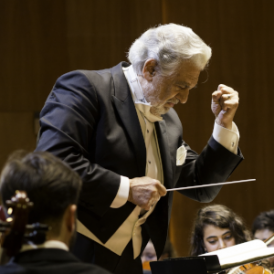 Plácido Domingo
2018
Medals of Honour from the School
---
Each year, the school presents this distinction to personalities and institutions from the worlds of music and society in recognition of their work in support of the dissemination and development of musical culture. The medals are presented at the closing ceremony of each school year.
This acknowledgement is given to the course teachers from the School's instrument chairs and is presented at the closing ceremony of the school year.
At the Closing Ceremony of the 2018-2019 School Year, Her Majesty Queen Sofia presented the first Professor Emeritus Medal to Dmitri Bashkirov, Professor of the Fundación Banco Santander Piano Chair, in recognition of his connection with the Reina Sofía School since its opening in 1991. At the Closing Ceremony of the 2020-2021 School Year, Her Majesty Queen Sofía presented Zakhar Bron with the second Professor Emeritus Medal.
The Professor Emeritus Medal was designed by Martín Chirino.