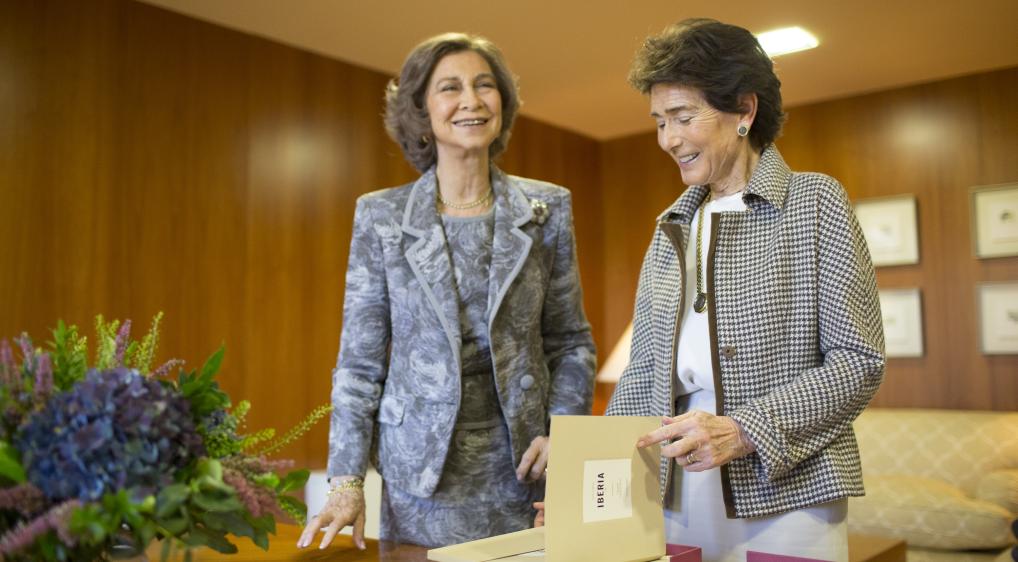 H.M. Queen Sofía with Paloma O'Shea, Founding President of the Reina Sofía School of Music
Welcome to the Reina Sofía School of Music.
The Reina Sofía School of Music opened in 1991 so that young musicians from all over the world could develop their talent to their full potential and bring their music closer to people. Everything in the School is aimed towards that end: the selection of professors and students solely on their merit; the freedom of the professor to design a tailored academic plan for each student; the intensity of the bond; the consideration of the stage as an extension of the classroom; the importance of ensemble playing, and the search for formulas to bring the great transformative power of music closer to society.
These principles led the Reina Sofía School to the international front line in a few years and continue to inspire our work. At the same time, we make every effort to assimilate, and even anticipate, the quick changes that musical life is undergoing.
At the time of founding the School, I was fortunate to have the help of great musicians of the time —Rostropovich, Menuhin, Mehta, Maazel, Larrocha— and the support of Her Majesty Queen Sofía, who agreed to give her name to the School and be its President of Honour. Since then, Her Majesty has presided all the boards of trustees and closing ceremonies of the academic years, personally handing over the diplomas to the students.
Throughout all this time, and today, this educational and cultural project has counted on an outstanding team of people —professors, students, sponsors, staff— committed to bringing the Reina Sofía School of Music closer to its objectives every day.
I invite everyone to come and discover it for themselves.
Paloma O'Shea, Founding President of The Reina Sofía School of Music