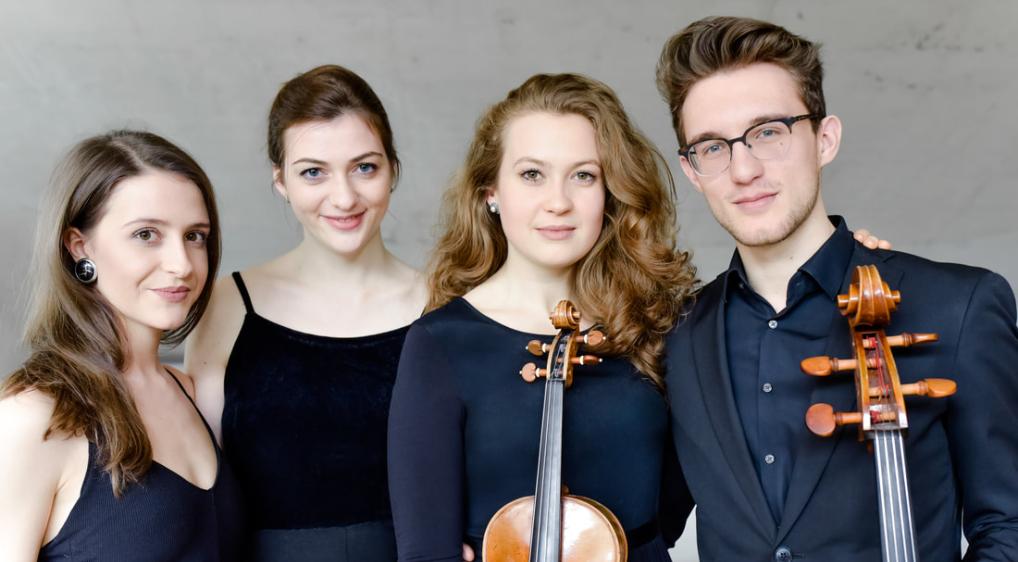 The Javus Quartet is a young string quartet from Salzburg consisting of Marie-Therese Schwöllinger, Alexandra Moser, Anuschka Cidlinsky and Oscar Hagen.
In 2016 the quartet was formed during their studies at Mozarteum Salzburg. The quartet is particularly influenced by Lukas Hagen. At the moment they continue their studies with Johannes Meissl in Vienna and Günter Pichler at the Internacional Institute of Chamber Music of the Reina Sofía School of Music in Madrid. Eberhard Feltz, Gerhard Schulz, Hatto Beyerle, Valentin Erben, Michael Vogler, Rainer Schmidt, Thomas Adès, Alexander Pavlovsky were particularly important for their artistic development.
In 2017 they were awarded the 2nd prize at the Chamber Music Competition C.R.D.M. in Udine and 2020 the audience prize at the Irene Steels Wilsing Competition at "Heidelberger Frühling".
They partook in the renowned festivals such as Mattseer Diabelli Sommer, Mondseer Musiktage, Allegro Vivo Festival, Klangreisen Festival, Kammermusikfestival Salzburg, Musethica Festival Israel and Masterclasses at IMS Prussia Cove, Isa Festival, at Kloster Frenswegen and at Villa Musica.
They perform regularly on stages in Germany, Austria, Italy and Switzerland, highlights of the 2021/21 include concerts at Musikverein Wien and Stiftung Mozarteum.