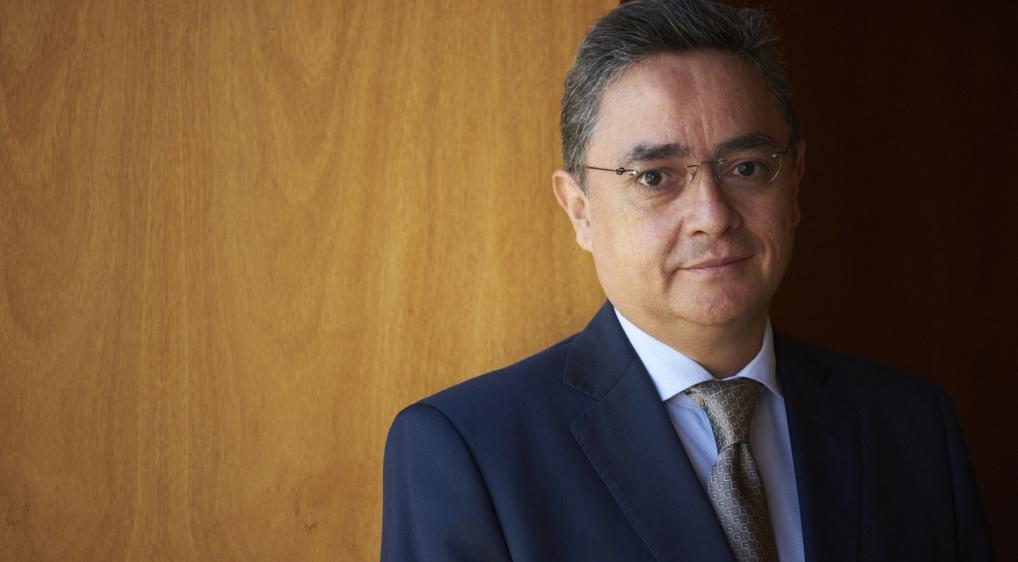 Juan A. Mendoza V. is the Artistic Director of the Reina Sofía School of Music since 2000. He has previously held different cultural management positions, such as artist manager in the Melos Konzerte agency in Vienna and orchestra manager at Sinfonietta Baden, along with opera and concert production at the Austrian agency Opera on Original Site and the Teatro Real.
As a professional musician, he has performed with orchestras such as the Camerata Academica Sazlburg, the European Symphony Orchestra or the Tenerife Symphony Orchestra, among others. He has performed as a soloist with the National Symphony Orchestra of Colombia, the Bogota Philharmonic ORchestra and the Valle Chamber Orchestra, and has been invited to take part in the jury of various competitions, both in Spain and Colombia.
His work in Madrid has been rewarded within the "100 Latinos" programme of the FUSIONARTE Association. In 2019 he was distinguished by the Colombian Embassy as one of the 10 leading Colombians in Spain.
The National Flute Academy of Colombia offers since its opening in 2008 the "Luis Antonio Escobar" prize, consisting in two tuition scholarships sponsored by Juan A. Mendoza V. The "Tocar y luchar" music programme of CAFAM-Bogotá and students of the Oboe Chair at the Reina Sofía School perform with various instruments on generous loan by Juan A. Mendoza V.
Juan A. Mendoza V. was born in Bogotá, Colombia, and recieved his BA in Oboe Solo Performance from the Universität Mozarteum Salzburg, Austria. He later pursued postgraduate studies in cultural maragement, with a Master's Degree from the Institut für Kulturmanagement of the Universität für Musik Wien.