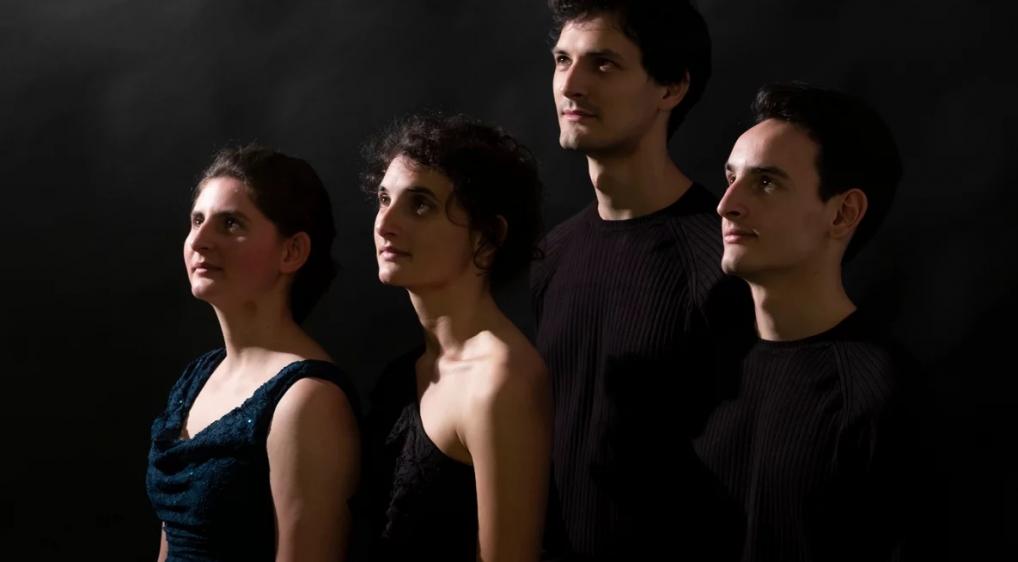 © Steve Murez
The Tchalik Quartet was founded in 2013 and is formed by siblings Gabriel y Louise (violins), Sarah (viola), and Marc Tchalik (cello).
The Quartet has studied with Johannes Meissl, Vladimìr Bukač, Jan Talich, Yovan Markovitch, Josef Klusoň, and Macha Yanouchevsky, among others. In 2014, it was given a grant to participate in the French-Czech Music Academy Telč and in the Salzburg International Summer Academy. In 2015, it was selected to attend the prestigious McGill International String Quartet Academy in Montreal (Canada) and the Académie de Musique de Chambre de Villecroze (France). In 2016, it attended master clases at the ProQuartet European Chamber Music Centre and was invited by Günter Pichler to take part in the Accademia Chigiana in Siena.
It has won several prizes, such as the Chamber Music Prize of the Salzburg International Summer Academy and the first prize in the Inetrnational Mozart Competition Salzburg, where it also received the special prize to the best performance of a Mozart's quartet.
Regarding its artistic development, in 2013, the Quartet took part in the Chamber Music for Europe Program with Guy Danel, Vaclav Remes, and Josef Kluson. It has participated in different festivals, such as Pablo Casals and l'Orangerie de Sceaux (France), Steirisches Kammermusik (Austria) and "Classic in Kuskovo" in Moscow (Russia). The Quartet has also given concerts at the Musée des Beaux-Arts de Rouen and the White Hall of the Saint Petersburg State Polytechnic University. Occasionally, the Quartet also performs as a quintet with piano with their sister Dania Tchalik, and all the members of the ensemble play instruments by the French luthier Philippe Mitéran.
Since 2016, the Tchalik Quartet furthers its chamber music training with Professor Günter Pichler in the International Institute of Chamber Music of Madrid at the Reina Sofía School of Music thanks to the sponsorship of the Albéniz and Safran Foundations.