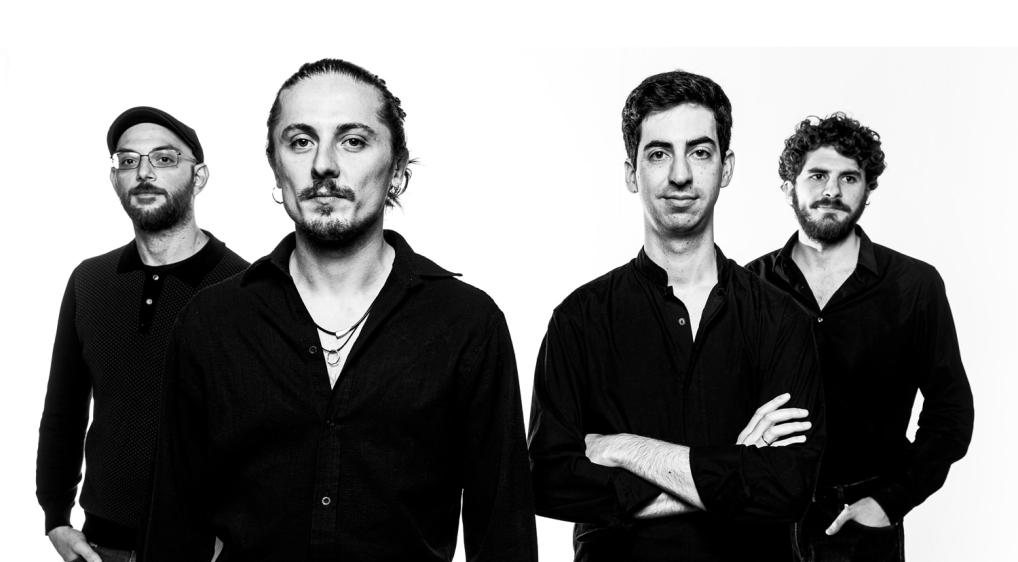 Winners of the prize "Emerging Group 2021 of FESTCLASICA" (Spanish Association of Classical Music Festivals) the Seikilos' Quartet is composed by four musicians who concurred at both the Real Conservatorio Superior de Madrid (Royal Music Conservatory in Madrid) and the JONDE (Young Spanish National Orchestra). Its members: Ivan Gornemann, Pablo Quintanilla (violins), Adrián Vázquez (viola) and Lorenzo Meseguer (violoncello) have fostered their education in the main universities and centres for higher music education in Europe: Musik Hochschule in Düsseldorf, HMT Leipzig, Universität Mozarteum in Salzburgo and Escuela Superior Reina Sofía in Madrid, where they have developed as a quartet, receiving classes and advise from some of the big chamber music formations: Benewitz Quartet, Hagen Quartet, Quiroga Quartet, Casals Quartet, Trio di Parma, Emerson Quartet and Mosaiques Quartet.
Currently, the quartet leads an intense professional activity, offering concerts at the main cycles and music festivals in the national scene: CNDM, international music festival in San Sebastián, international music festival in Granada, Música en Segura or the Festival Torroella de Montgrí, among others. Following a philosophy based on respect and concern for the retrieval of the Spanish musical heritage, the Seikilos Quartet has recently recorded with the discographic seal Eudora Records their first CD, "La generación de los maestros" (The master's generation), where they delve into the repertoire of the first half of the 20th century, retrieving the piece by Conrado del Campo quartet "Castellano" nº10, alongside pieces by Joaquín Turina, Julio Gómez and the Quartet in F major by Maurice Ravel.
They joined in 2022 the Madrid International Institute of Chamber Music to study with Günter Pichler.