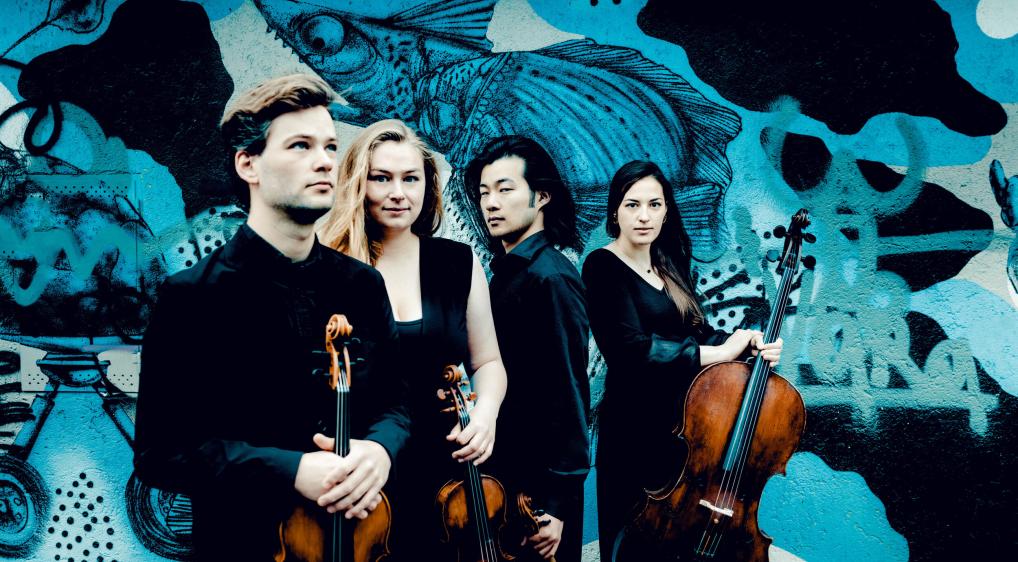 The Barbican Quartet was founded in 2014 at the Guildhall School of Music and Drama in London. Since 2017, the Barbican Quartet furthers its chamber music training with Professor Günter Pichler in the International Institute of Chamber Music of Madrid at the Reina Sofía School of Music thanks to the sponsorship of the Talgo and Albéniz Foundations. It is currently made up by Amarins Wierdsma and Kate Maloney (violins), Christoph Slenczka (viola), and Yoanna Prodanova (cello).

Its tutors include Alasdair Tait, David Waterman, David Takeno, Levon Chilingirian, Rita Wagner, and Ferenc Rados, and they have been trained by the Belcea Quartet thanks to its Charitable Trust. In 2015, it was quartet in residence at the Mozarteum Salzburg and in 2016 took part in the ProQuartet European Chamber Music Centre with Natalia Prishepenko.
It has been awarded several prizes, such as the Maisie Lewis Foundation Award, which led them to made their debut at the Wigmore Hall, and the St James Quartet Prize. The Quartet has also been awarded first prize at the Joseph Joachim (2019) and St. Martin in the Fields (2018) International Chamber Music Competitions, as well as third prize at the Irene Steels-Wilsing Competition in Heidelberg (Germany).
Regarding its artistic development, the Quartet has taken part in festivals such as IMS Prussia Cove in the UK, Harmos in Portugal, and Young Virtuosi in France. Likewise, it regularly performs in the UK and Europe in such halls as the Barbican Hall, Milton Court Hall, Casa de Musica (Porto), St James's Piccadilly and Ashmolean Museum.