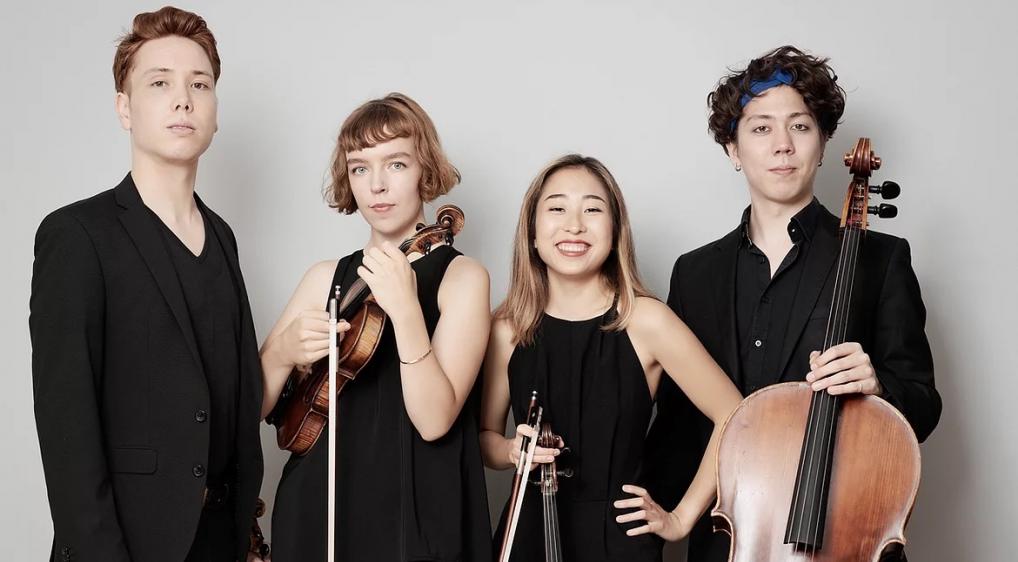 © Peter Adamik
The Berlin-based Leonkoro Quartet was founded in 2019 by four young musicians of different origins and musical backgrounds: Jonathan Schwarz (violin), Amelie Wallner (violin), Mayu Konoe (viola) y Lukas Schwarz (cello). They are currently studying with Günter Pichler (Alban Berg Quartett) at the International Institute of Chamber Music of Madrid of the Reina Sofía School of music, and with Eckart Runge, and Gregor Sigl (Artemis Quartet). In addition, they have received tuition from teachers such as Alfred Brendel, Oliver Wille, Heime Müller, and Luc-Marie Aguera.

In the summer of 2019, the quartet was awarded the first prize and "Adolfo Betti Award" for the best string quartet at the Virtuoso & Belcanto Festival chamber music competition. At the 64th Jeunesses Musicales International Chamber Music Campus they received the "Walbusch Prize" which includes a concert at the String Quartet Festival at Heidelberger Streichquartettfest. They were also part of MozartLab Würzburg 2020, where they worked with Reinhard Goebel.

In 2019, the Leonkoro Quartet was selected to join the network of Le Dimore del Quartetto.