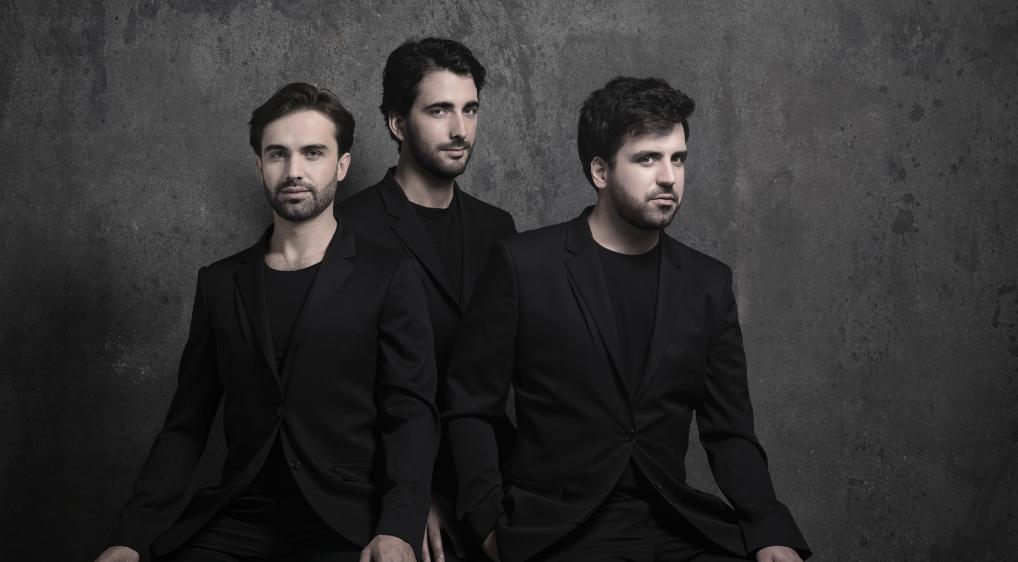 © Bernard Martinez
Awarded 11 international prizes, the Zadig Trio captivates audiences with its virtuosity, elegance and irresistible enthusiasm. Friendship is at the core of the Zadig Trio's strength and authenticity. Boris Borgolotto and Marc Girard Garcia are childhood friends who studied together at the Paris Conservatoire National de Musique and at the University of Music in Vienna. Upon their return to France, they crossed paths with Ian Barber, an American pianist from the renowned studio of André Watts at the University of Indiana. The chemistry between them is immediately apparent. All three musicians are drawn by a strong desire to unite their talents, and they found the Zadig Trio.

The name comes from Voltaire's eponymous character, Zadig (from the Hebrew for the 'just' and the Arabic for the 'truthful'). Much like the music that the Trio performs, the story of Zadig is fantastically entertaining, while touching upon universal and uncompromising truths about the nature of reality.

In just a few years, the Trio has become very successful and won numerous awards, including the First Prize of the "Fnapec Musiques d'Ensemble" – in the footsteps of renowned ensemble like the Ysaÿe Quartet, the Ebene Quartet and the Wanderer Trio – as well as the Second Prize of the Fischoff Competition (USA). The Zadig Trio has performed all over the world, from the USA to the Republic of Congo, as well as in prestigious halls like Wigmore Hall, Shanghai City Theater, Paris' Philharmonic and the Salle Cortot.
In parallel with this demanding schedule, the Trio has met with great artists who have contributed to the development of its musical expression, most notably Ivry Gitlis and Menahem Pressler. Due to its auspicious beginning, the Zadig Trio has been invited to several broadcast shows: "Génération Jeunes Interprètes" by Gaëlle Le Gallic and "Le nouveau Rendez-Vous" by Laurent Goumarre on French Public Radio (France Musique) as well as "Puisque vous avez du talent" by Laurent Graulus on Musiq'3 (RTBF) in Belgium.

The Zadig Trio is currently a resident of the Queen Elisabeth Music Chapel alongside the Artemis Quartet. It is also the first trio resident of ProQuartet and is supported by the Banque Populaire Foundation.
From Haydn to contemporary composers, the Zadig Trio's audacity and freshness gives youth and vitality to the piano trio repertoire. The depth and sincerity of their interpretations, as well as their vivid, poetic sound, make them the creators of captivating performances. Just like Voltaire's hero, the Trio promises to have a long and adventurous life.
Since 2018, the Trío Zadig furthers its chamber music training with Professor Günter Pichler in the International Institute of Chamber Music of Madrid at the Reina Sofía.